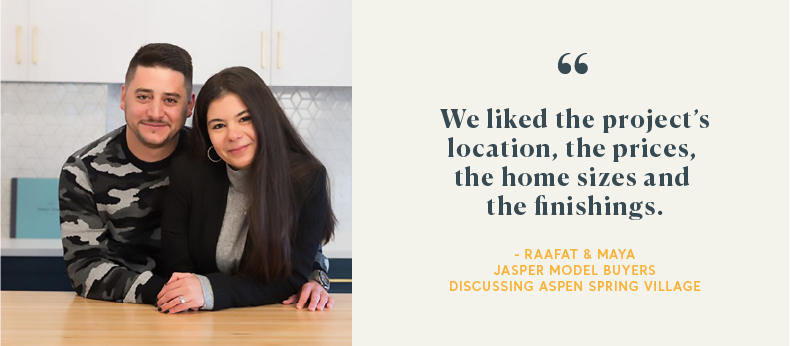 JASPER BUYERS: Raafat & Maya
Raafat and Maya are moving up the hill to Aspen Spring!
The couple fell in love with the area some time ago, but took their time to find the right fit.
Raafat & Maya's favourite: A Jasper 2 townhome.
Read their story here in the Calgary Herald.
______